Vorbereitung einer Ausstellung
preparation of an exhibition
(Catalogue text, quotes: Ruediger John)
---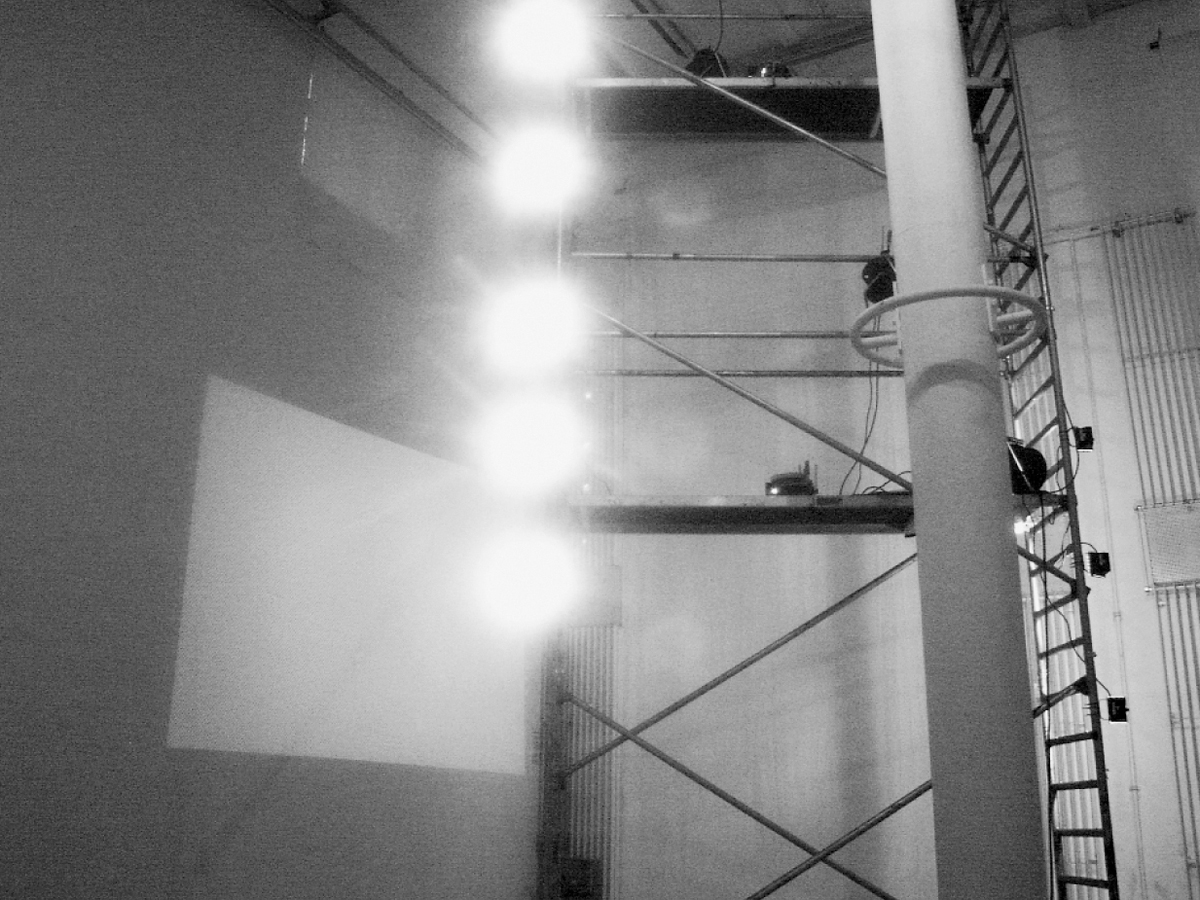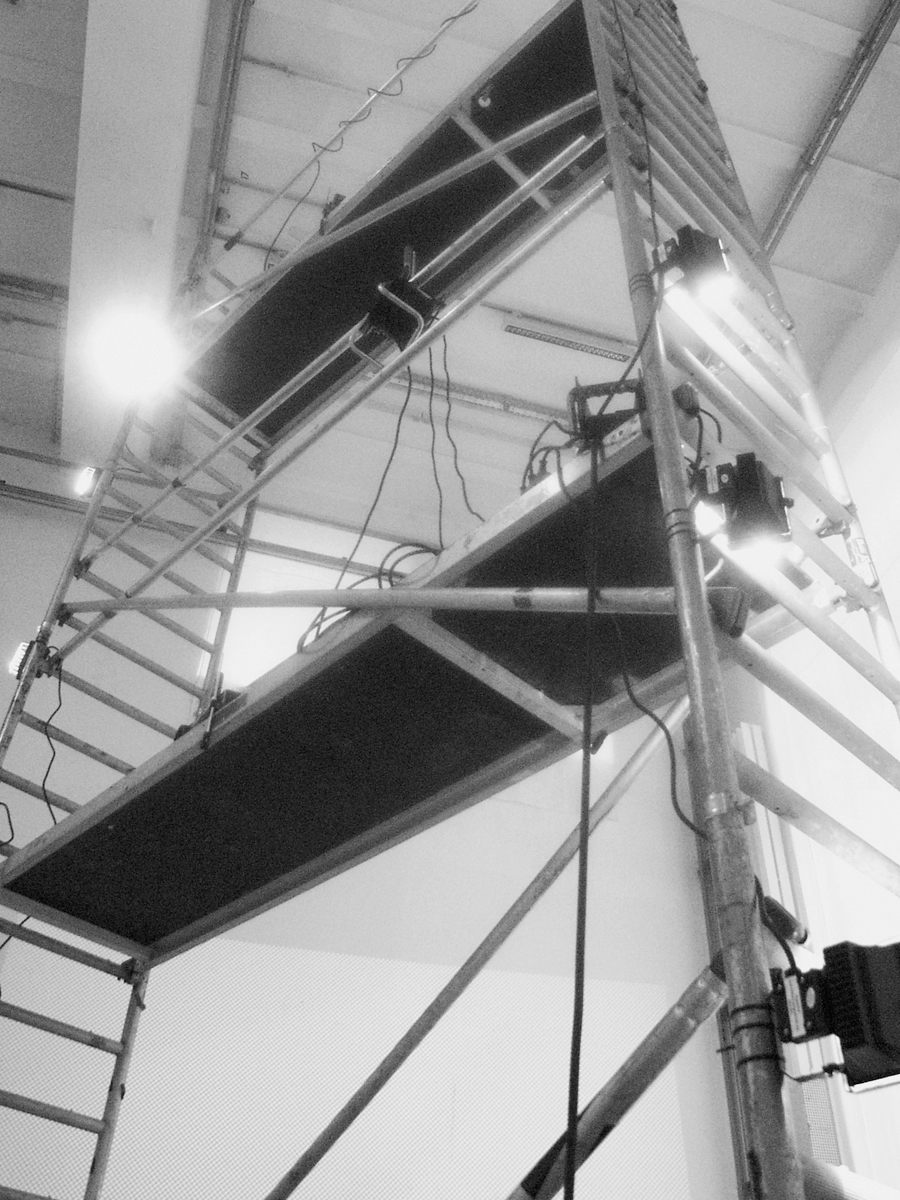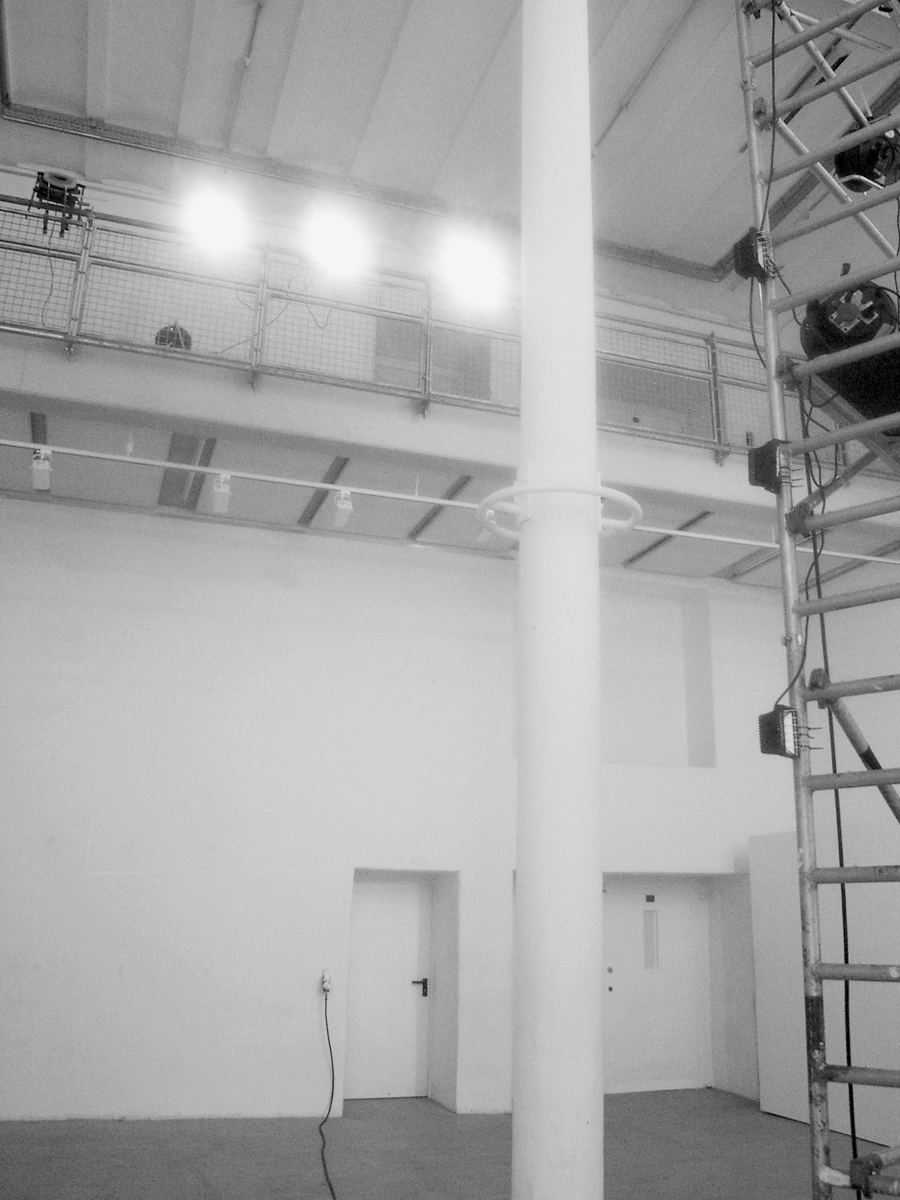 »With a presentation of images and sculptures (objects) inevitably their inherent utopia is being relativized by the surrounding exhibition space. What now, if not the very same items make the focus of observation (by the artist, as well as the recipient), but the reflection on the preceeding process, the preparation of an exhibition. [...]
By this accentuation of the planning, the examination of variations along with the given circumstances obtain a new significance; the objects and their arrangements become variables of a show; the situation (place) a constant of cognition.«
Ruediger John uses the simplest means to »visualize« in his site installation »what basically is already existent«.
»The constructs light and time illustrate space and with that the in aesthetics formalized perception of correlated arrangements (measure, surface, proportion, distribution, method). [...]
The projection of varying graphic representations structures and textures the surrounding scene and creates within the milieu (exhibition) an ambience. With its depiction eventually: Presentation as a theme/motive of itself.
Within that, exhibition resp. exhibiting is being perceived not simply as a phenomenon but rather a process of consecutive decisions (selectioning) referring to the architectonic circumstances as a semiologic reflex.
The transient institutionalized planning state replaces the completion in time for the vernissage (opening reception); with its chronology and the accompaniment of its technical background noise the installation is being supplemented on celebrative elements (staging), whereas noise or sound is being used in analogy to color, as an emotionally perceived information (dramaturgy) in addition to the quasi rational drawing (line, definition of surface and form). [...]
With that the impression of the fiction of incident is intensified; ultimately presentation deconstructs itself by means of an iterative momentum and represents in its incident an ornament within the cartesian system of coordinates.«
»Vorbereitung einer Ausstellung / preparation of an exhibition«, Ausstellung in der Galerie peripherie 2001 »Zentralorgan 5«, 2002
---
CITATION/BIBLIOGRAPHY John, Ruediger: ›Vorbereitung einer Ausstellung / preparation of an exhibition‹, Baden-Baden 2001https://artrelated.net/ruediger_john/preparation-exhibition.html